OILFIELDH20 NORTH DAKOTA
Water Management in the Bakken Just Got Smarter
OILFIELDH2O NORTH DAKOTA
In North Dakota's oil and gas expanse, managing produced water isn't merely about quantity—it's about mastering the complex pathways of the Bakken. With intricate water transportation systems, optimizing water management becomes paramount.

Introducing the NORTH DAKOTA OILFIELDH2O PLATFORM by B3 Insight - the unmatched force in comprehensive water intelligence for the Bakken.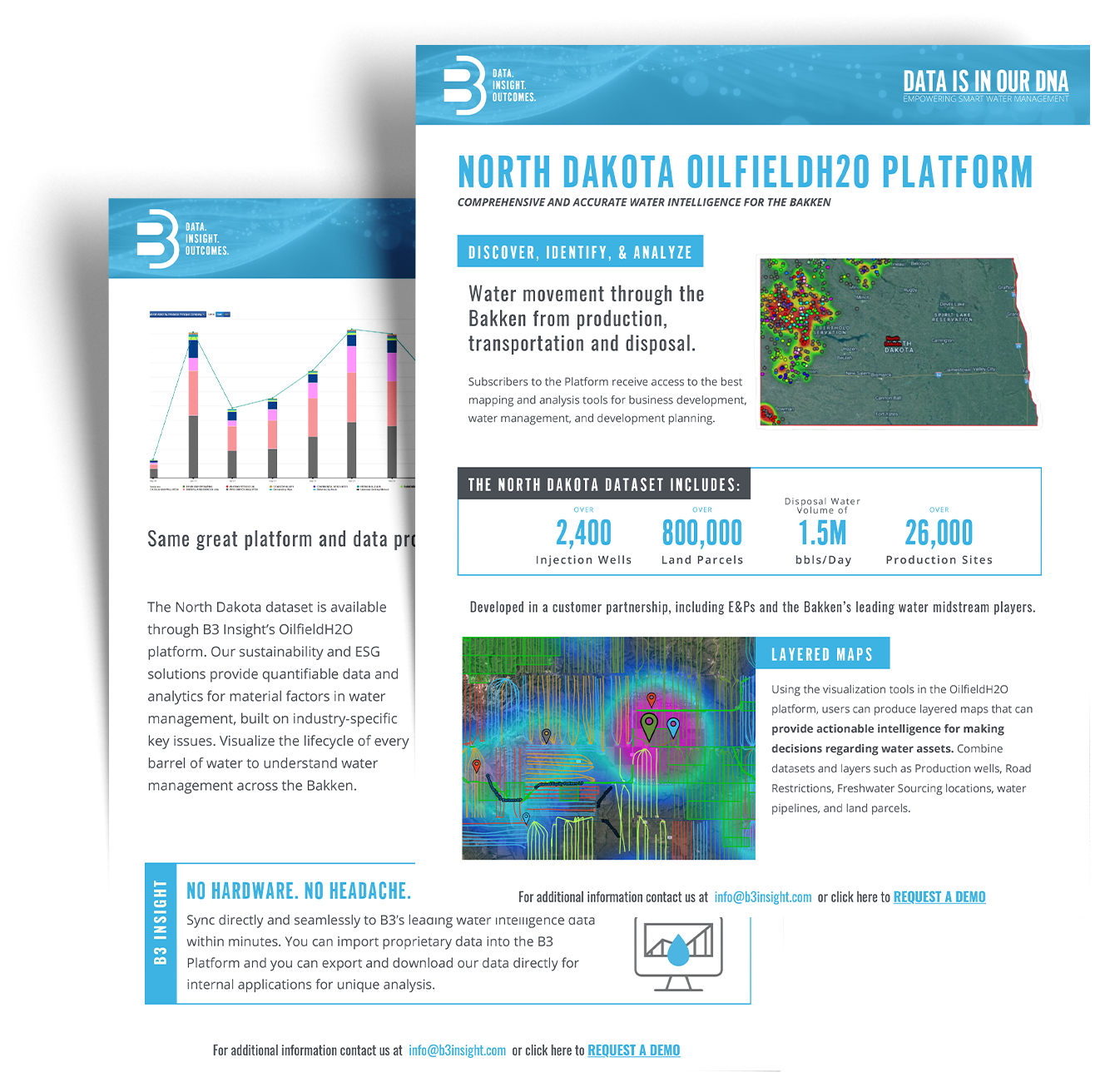 Why is This Your Next Essential Tool?
Injection Well Insights - Dive into 2,400+ injection wells, their specificities, and more—at a glance.
Land Parcel Data - Empower your strategic planning with over 800,000 land parcels.
Disposal Volume Details - Visualize a whopping disposal water volume of 1.5M bbls/Day and its implications for your operations.
Eager to delve deeper? Experience the depth of over 26,000 production sites, layered maps, monthly disposal analytics—all with zero hardware hurdles.
Experience Unparalleled Water Intelligence NOW!
Venture into the specifics. DOWNLOAD OUR FACT SHEET and steer your enterprise with data-driven precision.

Questions?
Reach out: info@b3insight.com or REQUEST A DEMO